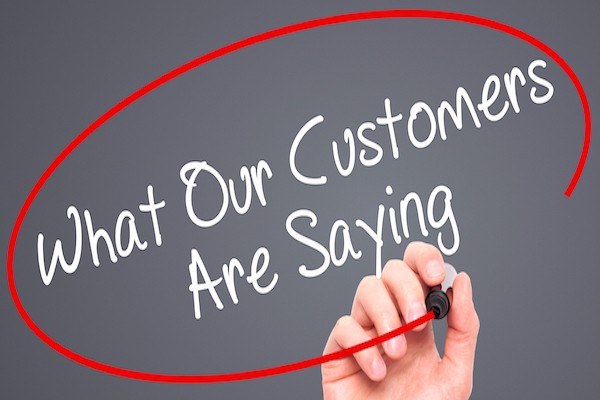 Testimonials
"
"I have worked with the team @ ETS Environmental for over 15 years, ordering reports for SBA loan purposes and referring our clients in for additional investigations as needed. The professionalism and quality of work from their group is unparalleled. They have always met or exceeded their quoted timeframes for reports, even when they need to be completed on a rush basis. Dave & Tom are consistently available to provide their professional input on issues as they arise, even for reports that are not their own and break information down in a way that makes it easy to understand. I highly recommend ETS Environmental."
Katie Lent
VP Relationship Manager
GROWTH CORP
"
"ETS Environmental & Associates is an excellent environmental partner for Busey Bank. They deliver on time reports that are professional and concise. They don't recommend unnecessary due diligence to increase fees but always make sure that the bank is doing the appropriate amount of due diligence."
Brian Desatnick
Assistant Vice President | Commercial Real Estate Service Coordinator
Busey Bank
"
"ETS is our go-to firm for any environmental matters for our clients, and I can't recommend ETS enough. They truly are a partner with our clients, and put the client's needs first with prompt, effective and concise advice on the myriad of issues that can be presented. Given today's real estate market, quick turnarounds are the new norm, and ETS is always ready to deliver within requested time frames."
Patrick A. Clancy
Rock Fusco & Connelly, LLC
"
"ETS Environmental has been our go-to environmental service provider that the vast majority of our clients utilize. They are one of the best in the business and have become our most trusted and reliable source for getting our transactions completed. Ryan and his team are extremely responsive and diligent throughout the entire process and are always available when needed."
Cory Kay
Entre Commercial Realty LLC
"
"Our development company has worked with ETS for years. We rely on them for every project. Their knowledge is key to getting complex projects completed on time detailing the process required for every phase. They are sensitive and understand the requirements of our lenders and promptly supply documentation. ETS also has a wide network of the necessary subcontractors for a project and coordinate with these subcontractors. We highly recommend ETS."
Diane Menza
Partner
LFI Real Estate
"
"ETS Environmental is my 'go to' environmental consultant. Their quick and pragmatic approach when assessing environmental concerns has been a tremendous asset in accomplishing transactions. Even more important, I know that they shoot straight and maintain the highest levels of integrity in their work. In the end, I know both a property owner and the bank are protected. I would strongly recommend their services for the easiest and most complex of EPA required services."
Kurt A. Wheeler
Senior Vice President
Cornerstone National Bank & Trust Company
"
"Our law firm represents various preservation entities in the acquisition of property. We have had the opportunity to work with Ryan Walker and his team at ETS Environmental on numerous occasions involving both Phase I and II Environmental Site Assessments. Ryan and his team are highly professional, efficient, and their reports are well-written and thorough. Equally important is the fact that they are a pleasure to work with and always meet our deadlines. We highly recommend ETS Environmental and appreciate their fine work."
Rachel K. Robert, Esq.
Day & Robert, PC
"
"I am writing this letter as a recommendation regarding ETS Environmental & Associates, LLC (ETS). Our Indianapolis and Schaumburg, IL (Chicago) office have worked with and engaged ETS on 150+ projects dating back to September of 2005. These projects include Phase I's, Phase II's, environmental reviews, environmental opinion letters, transaction screens, etc. ETS has always delivered these projects to us on a timely and cost efficient manner. Most importantly the quality of their work has been exemplary and their work with our staff and our customers has been extremely professional. What we value the most about ETS is their ability to respond to a phone call to discuss situations, to meet with us and our customers on the more complicated issues and thoroughly explain the risk involved on these issues in lay-man's terms and how or if these issues can be mitigated or resolved or if they are too risky to lend into. We hold ETS in the highest regard."
Anthony T. Holtzman
Executive Vice President
First Capital Bank
"
"Ryan Walker and the ETS Environmental team are a joy to work with due to their responsiveness and the ability to provide solutions. They provide the calm in sometimes complex situations."
Mike Chin
Senior Vice President
First Midwest Bank
"
"We have used ETS on several occasions for our own property transactions as well as referring clients to ETS. ETS has always delivered prompt and professional service and I feel confident in their abilities enough to refer them to our clients. The key in our business is time and economics, ETS is very competitive and gets the job done in the estimated time frame. Environmental studies are typically the final item required to close a rea1 estate transaction so it is critical that the environmental consultant delivers. ETS bas always delivered. Based upon our experience 1 would definitely recommend ETS for our clients work."
Brian K. Dolan, CCIM
Dolan and Murphy, Inc.
"
"I have personally worked with ETS Environmental for several years. ETS has not only provided Phase I reports, but they have been an excellent resource for discussing matters regarding complex environmental situations, reviewing existing environmental reports, and providing practical guidance and solutions. I highly recommend ETS Environmental."
Erik Skogsbakken
Vice President-Commercial Banking
Associated Bank
"
"This is a letter to thank you for the services that you provided for our company, Rea Riggin & Sons, Inc. in Muncie, Indiana over the past year. Without your help and guidance through the whole project, we might have experienced some difficult times.
Your demeanor, thoroughness and expertise were much appreciated. Words can't express how thankful I am to have had you as our consultant. We were lucky to have had you for this very difficult task in a difficult time for our corporation. Not only did our corporation have the best guy for the job, I would like to add that I also consider you as a friend. I would be to answer questions to any of your future clients, as I would definitely give you a good recommendation. I will also be sure to pass you your company's name along to anyone who is in need of environmental services."
Kimerlee L. Riggin Meyer
President
Rea Riggin & Sons, Inc.
"
"I wanted to send you a quick note regarding the services your firm provided to us. As you know, we engaged ETS to deliver environmental reports on 11 properties during the month of December, 2011. Your staff did a phenomenal job in meeting our budget (actually under) and most importantly the timeline for completion of the project. Further, the reports were completed in an extremely professional and unobtrusive manner to our daily operations."
We will proudly recommend ETS to others requiring environmental services and look forward to using you again in our future projects."
R.J. A. D'Orazio
Chief Executive Officer
Collision Revision